Acknowledgements: This will be the first in my series of posts on jobs I failed at or failed to get in New York.
Now that carrie.anne has been fired from pure food and wine, I can finally write the post I've been wanting to write for ages.
pure food and wine sucks! (Part One)
How would I know? I worked there for three days. Yes, Angelica Kitchen. You suspected it, and here's the public confession you've been dreading. I was spending time with another vegan restaurant. A raw one, potentially satisfying needs that you never could. But I was never going to leave you for it. And I didn't. And now I hate them, and anything that has to do with them. Besides carrie.anne, because she only used to work there. And Ron, because he's cool. So everything's forgiven, right? No, I'm telling you. It's forgiven.
It happened at the end of last year. I remember this, because I went to the pure food and wine Christmas party right before I was to start working. God, there were a lot of drunk raw food apologists at that Christmas party.
I really didn't mean to start working at another vegan restaurant. I'd decided that if I were ever to leave Angelica Kitchen, or even just cheat on it, there was no point in doing it with another restaurant. Why waste time looking for another food job when I already had the perfect one?
But carrie.anne, who worked at Pure Food (More like Schmure Schmood!) at the time, got to me at just the right second. I had cut my Angelica shifts down to three a week, and hadn't quite figured out for sure how I was going to make up for the lost money.
Originally, I thought I could use the time off to find a better paying job and work on my writing. And it seemed like it was paying off, because Peter wanted me to write for ScriptBuddy 10 hours a week, which would have fit into my new schedule perfectly.
But that wasn't starting for a few more weeks, and I was kind of worried about Christmas and Hanukkah debt. I could have requested more shifts at Angelica, but after all the work it took to trim them down, no way was I going to plead to Gary for the old schedule. Plus, I was afraid I might be getting sick of Angelica food, and variety seemed like a good idea.
"All right, carrie.anne. I'll work for your little restaurant," I said. "As long as I only have to work 2 days a week."
What terrible, fateful words!
I met with Rebecca, the kitchen manager type person. She seemed nice enough, but I noticed something ominous. She was sanpaku. Perhaps the most sanpaku person I'd ever seen, next to my friend Peter, who is diabetic.
Everyone knows what sanpaku means, right? We're all on the same page? Oh, alright, in case there are any strangers reading...
From The Skeptic's Dictionary.
Sanpaku is a Japanese term that literally means "three areas empty." Some people believe that it is a sign of physical and spiritual imbalance if the white of the eye can be seen between the pupil and the lower lid as the subject looks forward.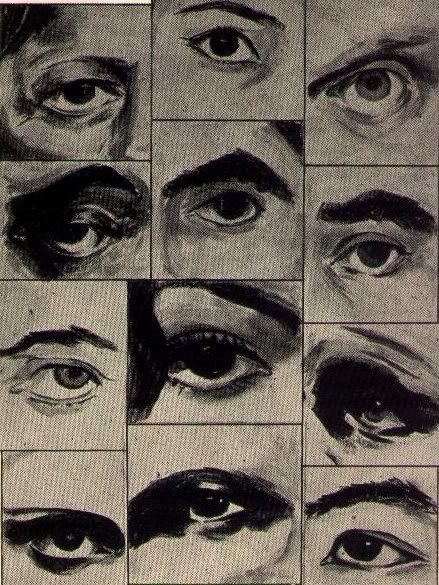 Such a condition is called sanpaku and those afflicted with it are said to be recognizable by their "chronic fatigue, low sexual vitality, poor instinctive reactions, bad humor, inability to sleep soundly and lack of precision in thought and action." The cure is a macrobiotic diet.
I'm not macrobiotic, but if it weren't for always microwaving my food, I mostly would be. I have always been interested in a raw diet, though, and would ask all the food authorities I could about it.
When I was working at Casa de Luz, the macrobiotic restaurant in Austin, I once asked my fellow employee Steve for his take. He hated raw foodists, which surprised me. The only point of his I remember, kind of specious when you think about it, was that raw foodists tend to be bald. But he was bald!
I came to discover that macrobiotics and raw foods, even while being mostly vegan diets, were completely at odds with no overlap whatsoever. None. If it's raw, it's not macrobiotic. And if it's macrobiotic, it's not raw. Raw foodism, from a macrobiotic perspective, is even worse than a meat and potatoes type diet, because it's one of the most extreme diets of all. It's pure yin.
And I'm not even going to bother explaining that.
I'll just say that Rebecca being sanpaku fit the macrobiotic theory perfectly. And I should have bolted the moment I looked into her eyes.
I didn't, though, because there is something hypnotic about the eyes of one who is so spiritually and physically devastated. Their eyes are rolling into the back of their heads, like zombies. They're so young, yet look so close to death. They're halfway to heaven, yet seem to have their feet so firmly planted on earth. It's dangerous. It's thrilling. It's magnetic.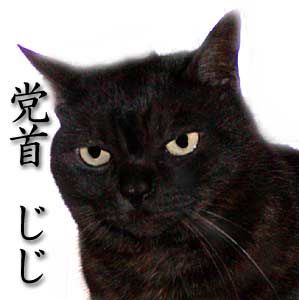 "I'll work here," I informed Rebecca. And she seemed happy. Little did I realize, she was man hungry. And I was just about to enter her inescapable, dehydrator-lined lair.
And so ends Part One! I wasn't going to end the post here originally, but then I got really lazy, yet still wanted the satisfaction of seeing something new up on Beat Jeremy Coon today. You'll get your precious Part 2 tomorrow. I promise.