One more month, and I've got Jeremy Coon beat for sure. Unfortunately, my high school reunion is this week. Luckily, it's at the end of the week, so I still have a few days left of beating prep. What would be really cool is if I could take all my accomplishments from the last two years, send those back in time to when I started this blog, and then have another two years to work from there. Life doesn't always work that way, though.
I wonder what I would think about this Jeremy Coon situation if I had never started this blog. I would still have followed his post-Napoleon Dynamite career with interest, but I don't think I would have found the prospect of being in the same class as him that intimidating anymore. I would have assumed that Napoleon Dynamite was mostly forgotten, and I would have taken comfort that Jeremy Coon's two productions after that never got released theatrically. Though, of course I would be rooting for their eventual triumph.
I might not have gone to the reunion, under this imaginary scenario, but it would have been from being too busy rather than a feeling of inferiority. Since, if I had never started this blog, I would have been successful beyond belief. I would have been happy about this, but would have seen no need to flaunt it. So instead of spending the week in Richardson, I would have used that time to direct yet another movie.
It finally occurs to me that I might have been my own worst enemy in all this, because now I do have to go to the reunion, and I do have to have something to show for these two years. It's not Jeremy Coon who has put this burden on me. I did. "Oooh, I'm going to beat Jeremy Coon, look at me!" This is the worst thing anyone could have done to stack the odds against my 10 year high school reunion going well. And I did it.
I do have some things going for me, and might still be able to pull off a major triumph before Friday rolls around:
* I have a beautiful, well-dressed girlfriend who functions well in social situations. And that makes me look good.
* This weekend, I basically finished the screenplay that I started writing for real last year, and had the idea for three years ago. I've had some false final drafts before, and I already found things to change since finishing yesterday. But after today or the next day, I'll feel pretty confident in calling it done. This is one of the reasons I haven't been blogging too much lately.
* An agency called Undiscovered Pros Literary Agency has expressed interest in representing the script, but they are a new agency with no apparent presence on the web, so I don't know if being a powerful force for Hollywood to reckon with is their forte. I do like their mission statement, though. Basically, they only represent writers who have never sold a script before, and stop representing them once they've sold something (since at that point, you can find a better agency anyway). It's the only legit agency that even acknowledges the existence of writers who haven't sold a script, as far as I know.
* Also, thanks to my going to Sundance this year, I do have one "connection" who said he will read the script when it's done. Who needs an agent when you have a connection?
* The Writer's Guild may go on strike. If that's the case, studios could become desperate for scripts, allowing a nobody writer like me to cross the picket line and sell one.
* Even though I'm relying on a strike-induced desperation to sell the script, I'm pretty sure it is really good, and if it were to morph into a movie, it would be a funnier and better movie than Napoleon Dynamite. The problem is, for a man in my position, it's hard to transform a script into a movie in less than one week.
* I kept up with a few people from my Berkner days, and if enough of them go to the reunion, they could form a protective circle around me, shielding me from shame or danger.
* I haven't lost a hair or put on a pound since high school. If there are any superficial types at the reunion, they might find this impressive enough not to scrutinize the shifty nature of my accomplishments too harshly.

* I did go to Japan.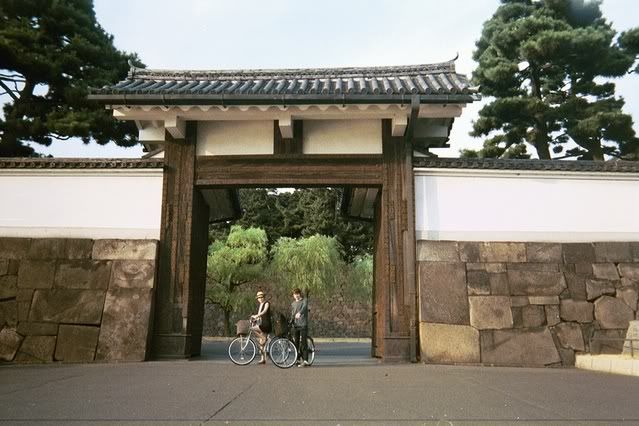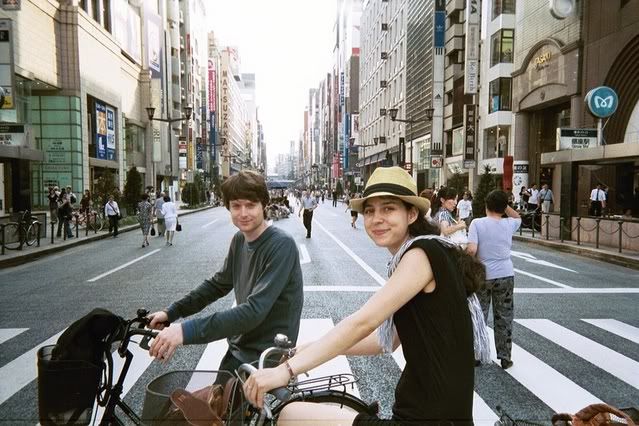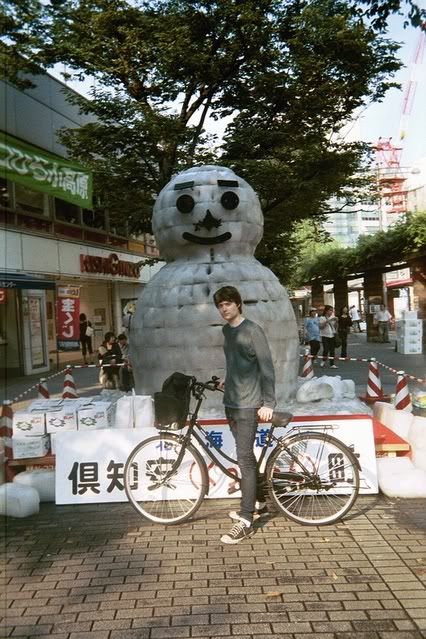 * Note the Japanese letters on signs: proof that this is actually Japan. While there, we climbed to the top of Mt. Fuji. Some people never in their lives ever climb Mt. Fuji. So that will make me better than them.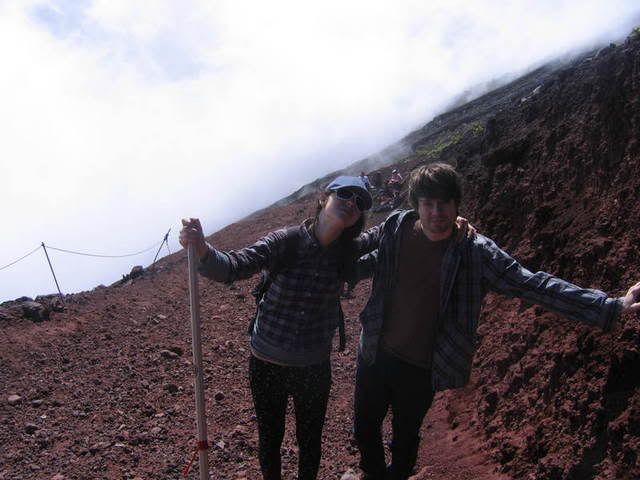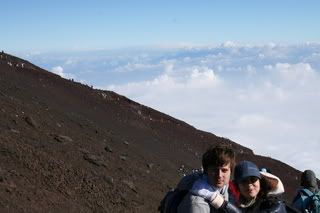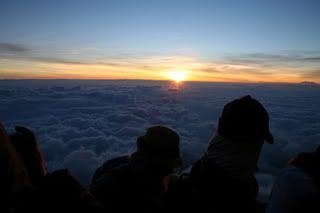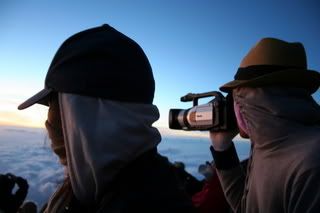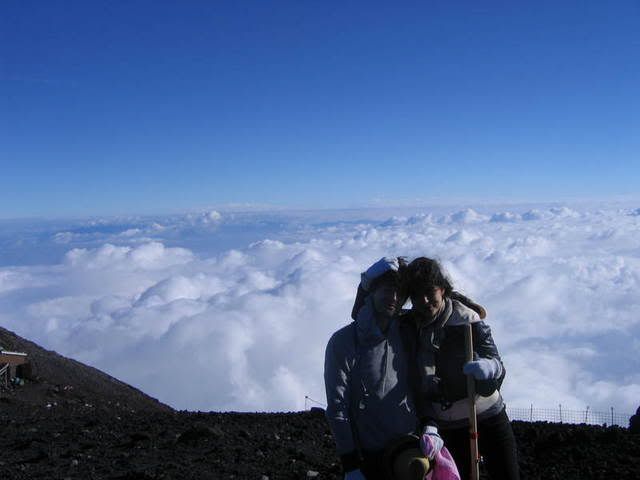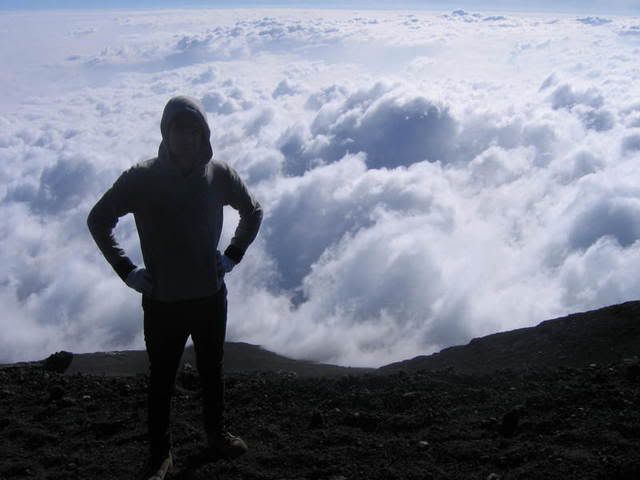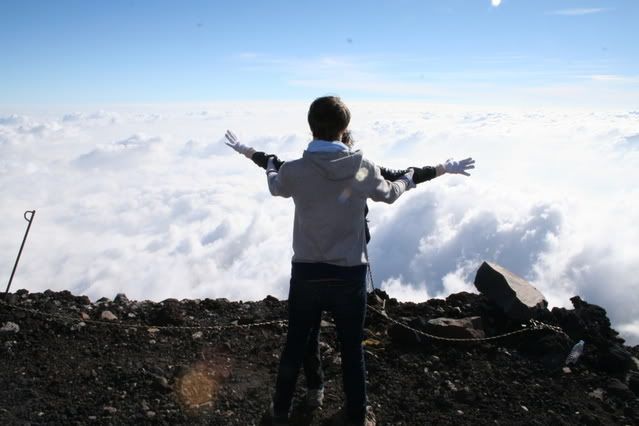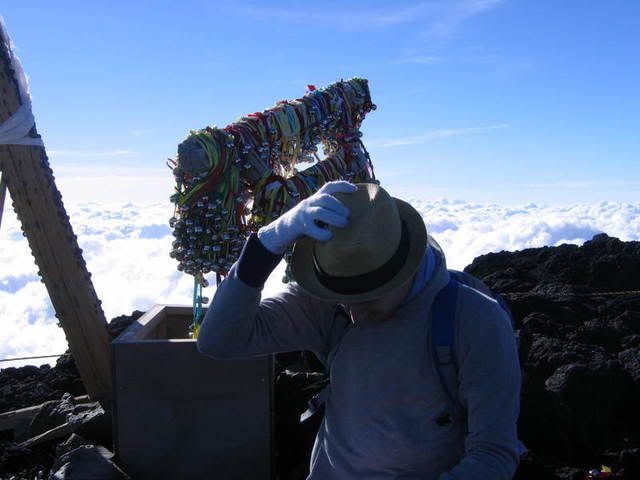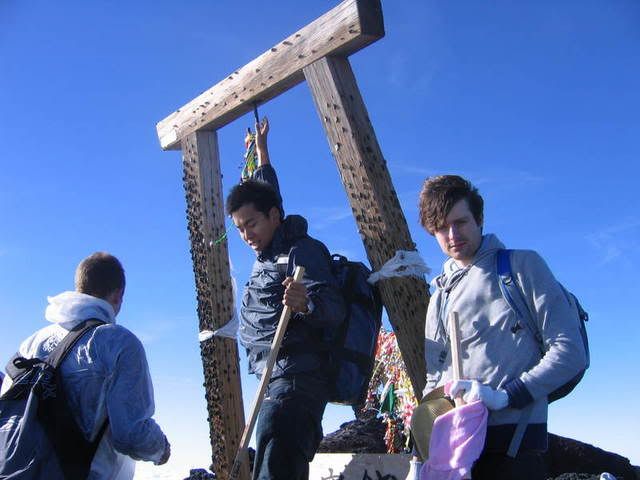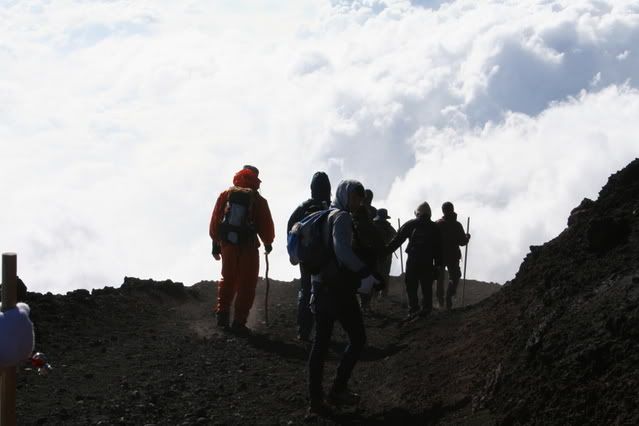 I literally busted out a pair of chopsticks and ate a cloud. The closest most people get to that is eating fog, and I doubt many of my fellow '97ers have encountered fog enough to think of that.
Still, I would give up everything I've accomplished in the past two years for a one-month extension on this reunion. But don't worry. The last thing I will ever do is "redefine what success means to me."