There is one way I could for sure beat Jeremy Coon in time for the reunion. As you know, Mahmoud Ahmadinejad - the President of Iran, basically - is speaking at the Columbia campus tomorrow. The guy's no good. He wants to wipe Israel off the map, which wouldn't even help the Palestinians, since there would just be the West Bank and the Gaza Strip and a gaping hole between them.
Coincidentally, I'm going to be at Columbia tomorrow the same time as him. If I could somehow tackle this guy, or taser him, or punch him in the nose, or knee him in the balls, or break his leg, or put him in a headlock, or choke-slam him, or bitch slap him, or anything to that effect, I would have beat Jeremy Coon without question. With one punch, I would have changed the course of history.
But then there's the danger of unintended consequences. If I were to totally knock this guy out, what if he were replaced by someone even worse? Someone so misanthropic, he denies not only the Shoah, but the entirety of human history? I'll probably use this to rationalize not choke-slamming this guy, because let's face it, I'm afraid of getting shot down. But he certainly deserves to be tasered more than some people.

I do feel like fate has placed this opportunity into my hands so that I can have something solid to brag about at the reunion. Physically humiliating an evil world leader is way better than making a movie. It would be disrespectful of me to let this chance pass. We'll see what happens.
In the meantime, here are some more photos from Japan, this time with humorous captions. I'm still editing footage that I shot for Michael Bluejay there, which is why I haven't been blogging quite as much as I promised this month. But now that this is my last week, I'm going to try to write every day.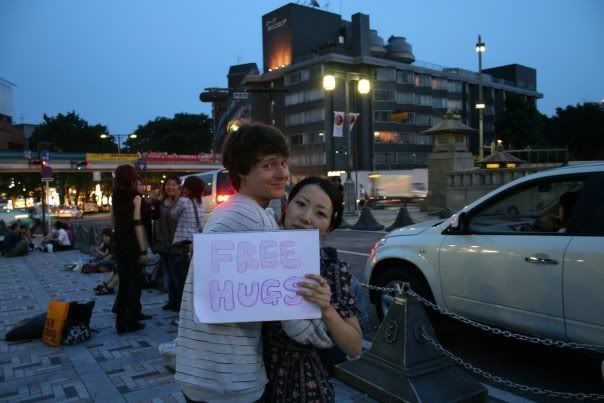 "There's no such thing as a free hug."
"Row, row, row your boat, gently down the... man-made pond?!"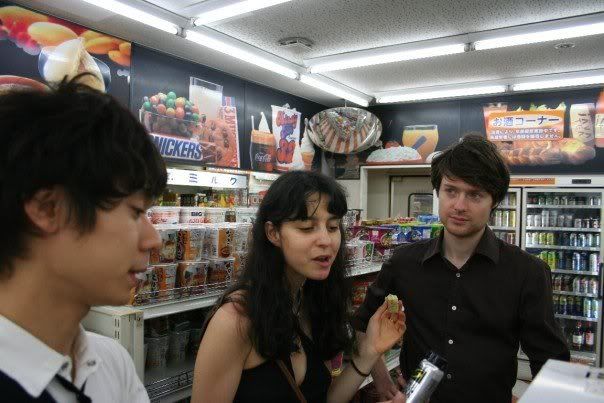 "Burdock flavored kit-kats? Yum!"
"Watch out! There's a floating, white mass of condensed droplets (cloud) coming for you!"
"Good times."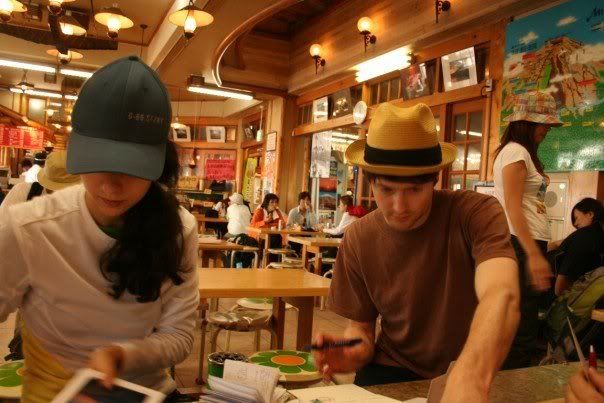 "Postcards from the fifth station of Mt. Fuji. Didn't get one? I guess we forgot about you!"
"Dance-Dance Revolutionin' the night away."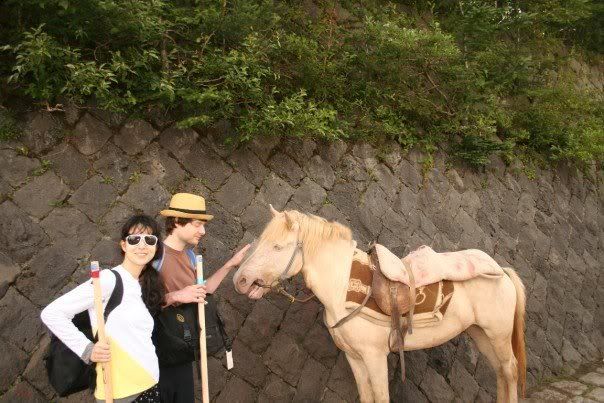 "Whoa, there!"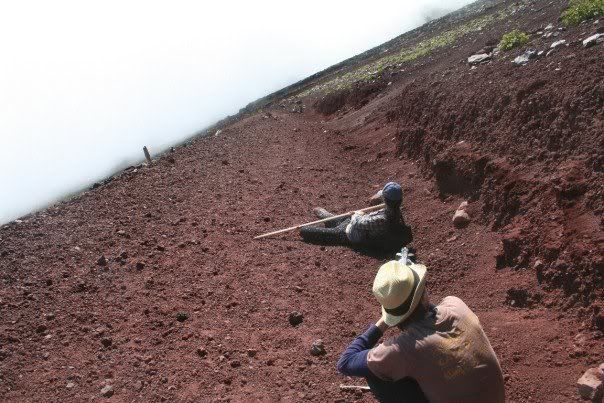 "Myst."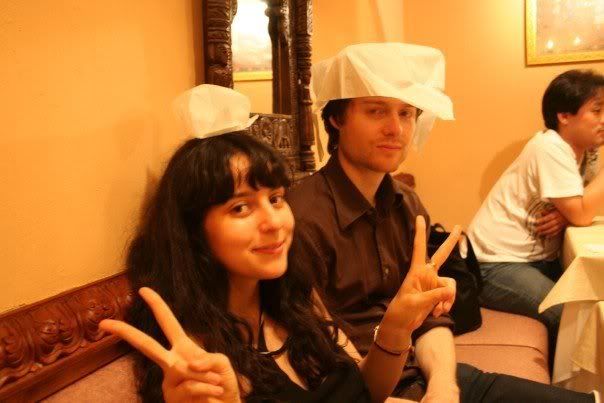 "Hats off... to Indian Food in Japan!"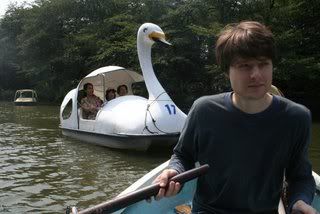 "Beware the ugly duckling."
I hope that gave you a chuckle. If not, then I'll try to get a photo of me punching Ahmadinejad tomorrow.